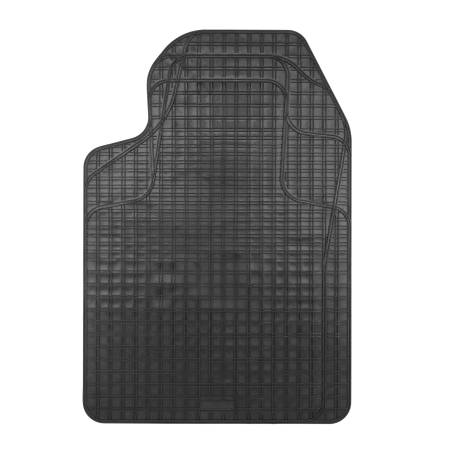 Set of 4 pcs universal cut-out rubber rug "GOROS LINE"
Art. 14043 - Set of 4 pcs universal cuttable rubber mat "GOROS LINE"
Goros Line universal shaped rubber mats are the carpets designed to best adapt to every car. Thanks to the different shapes imprinted on the mats you will have a product that can adapt to any passenger compartment. Cutting out these mats is really easy. It is necessary to have a sturdy scissors and follow the guidelines that reflect the ideal shape for your car. Thanks to these rubber mats you will protect the interior of your car and carpet mats. Water, mud and dirt will no longer be a problem: cleaning these carpets is quick and easy. Goros Line rugs are available in a complete set of 4 pieces or in pair format with only the 2 front pieces. With these carpets you will get the versatility of a universal product and the result of a customized product.
The front carpets measure 49x72 cm.
The rear carpets measure 33x49 cm.
For any question or more information about the product, contact us by filling out the form: click here
Customers who bought this product also bought:
Bottarishop ti consiglia: